Maidstone Sewing Group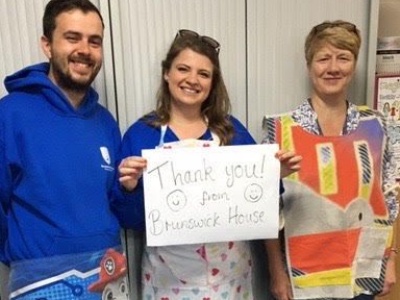 Massive thank you to the Maidstone Sewing Club!
We here at Brunswick House were very touched to receive these handmade aprons which we can put straight in the wash after use. It has really helped us at school being able to become even more creative and know we can put them in a hand-made washable bag as well! We cannot thank all the members who contributed nearly enough!