Amazing Animal Encounters visit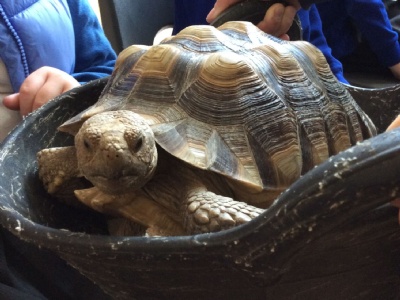 Some children enjoyed holding some amazing animals this week. These included a tortoise named Georgina, a giant land snail named Banana and many more. The children were taught about each of the animals by Maria from Amazing Animal Encounters and were then given the opportunity to stroke or hold them.
Below are some photos of the children enjoying this experience.