Summer Festival 2023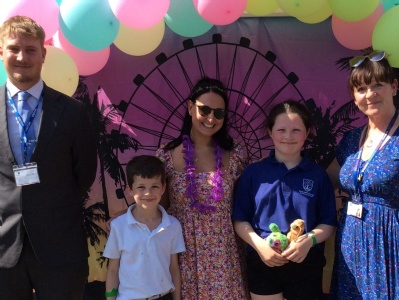 Brunswick House Summer Festival, organised by the PTA, took place on the 7th July in the school grounds. It was a very sunny afternoon, and it was lovely to see so many of our families.
The afternoon involved performances from our Musical Theatre group, raffles and many fun activities for the children to enjoy. We welcomed Sam from Robinson, Michael & Jackson Estate Agents, who sponsored the event, to join us for the afternoon.
The children enjoyed looking in an ambulance and visiting the ice cream van.
We are grateful to all those who volunteered to make the afternoon a wonderful time for everyone.