Harvest Boxes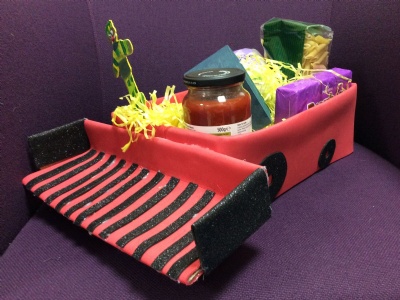 Our children and families made some wonderful Harvest Boxes which were full of food donations. We are very grateful to them all for their generosity. There were so many boxes and all decorated so brilliantly.
It was lovely to meet Jon from the Salvation Army who came along this morning, with his colleague Arthur, to collect the boxes. The Salvation Army are currently helping over 50 families a week and are very grateful for the donations that we have given them.
See below some of the boxes! Congratulations to the winners of the "best decorated" box competition.